We're specialists in freight management systems for intermodal (IMC's) and truck brokers. Butler & Associates was established in 1989
as a transportation software solutions provider. Our systems are installed in various locations in the United States. Experience,
expertise, plus affordable quality products and service have been the key to our success.

eMBS
FreightBooks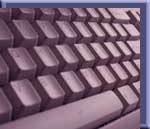 eMBS is a Web or LAN based freight management system for intermodal (IMC's) and truck brokers. The system features dispatch, electronic rail billing, prenoting, tracing, customer reporting, EDI and scores of other features that are unique to these modes of the transportation business.

The eMBS application source code is also available for purchase. With this code, a transportation or software company could enhance the system to their specific requirements.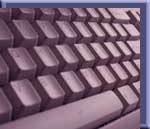 FreightBooks is a LAN based accounting system for transportation companies. This system consist of accounts payable, accounts receivable, vendor and customer administration, gross margin and sales commission accounting. FreightBooks was designed for IMC's, LTL carriers and truck brokers!
Information
Products
Services
Support
Contact Us
Links